Brazilian Standout DT Durval Queiroz Neto Allocated To Dolphins
Helen
The Dolphins have had success with foreign players in the past, whether it was England native Jay Ajayi or Cyprus-born kicker Garo Yepremian — not to mention former Canadian Football League star Cameron Wake — and they're hoping for another success story with Durval Queiroz Neto.
The Dolphins signed the Brazilian defensive tackle Monday through the 2019 International Player Pathway Program.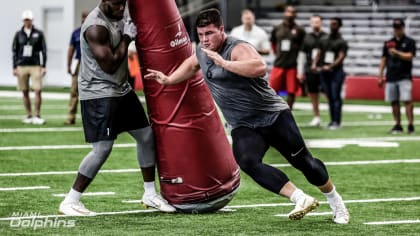 Queiroz, who is 26, played in Brazil for the past four seasons on the two best teams in the country — Cuiabá Arsenal and Galo FA — and was a judo champion prior to playing football. Brazil is an emerging international market for the NFL, and the league website describes Queiroz as having "been noted with having great athletic ability and a willingness to learn."
Neto and the other six players taking part in the 2019 International Player Pathway Program participated in a Pro Day in Tampa on April 1, and he made an impression.
"All seven participants put on a good workout," wrote Keith Larson of Bucsreport.com. "One of them stood out to me, not just for athleticism and enormous size, but for the way he carried himself. That player was Durval Neto from Brazil. This young man is a physical specimen. His athleticism for his size was very impressive."
Instituted in 2017, the program aims to provide elite international athletes the opportunity to compete at the NFL level, improve their skills, and ultimately earn a spot on an NFL roster.
Queiroz is the first player from Brazil to participate in the program, which this year features athletes from Mexico, Australia, Germany and the United Kingdom.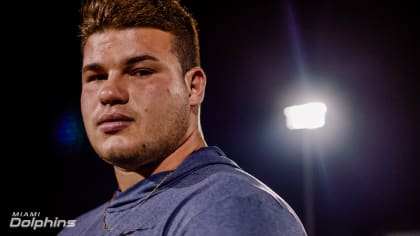 The seven players — Queiroz, David Bada (Germany), Moubarak Djeri (Germany), Valentine Holmes (Australia), Jakob Johnson (Germany), Maximo Sanchez (Mexico) and Christian Wade (United Kingdom) — began training in the United States in January.
Each of the four AFC East clubs will carry an additional international player on their practice squads in 2019 as part of an expansion of the International Player Pathway program. After training camp, the players are eligible for an international player practice squad exemption, granting them an 11th practice squad member that is ineligible to be activated during the 2019 season.